Photographer Ulf Pieconka
A little about me, the photographer Ulf Pieconka: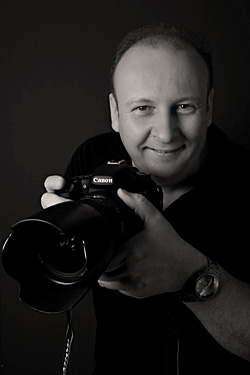 I live near Wuerzburg (Bavaria/Germany) and I'm working now for over 32 years behind cameras, first as a hobby and since 2010 as a professional photographer.
My main profession is still being a lawyer but in the evenings and on weekends I work as a photographer. This page is for international clients, friends, fans and models. It represents the professional work and it is more about black & white and filmphotography. More Information in German you can find on my German-only-Homepage.
Models and actors are always welcome for photos to add to their comp card. Special low prices apply when I can also use some of the photos to advertise my work …
Private clients might also be interested having their picture taken …
Professional clients need some photos for their homepage, XING, Facebook, or for advertising in a magazine? Just call!
You have a new product, building, project? You need Fashion photos? Just call!
You have a special photo idea? Maybe we can work together to bring it into the light …