ulf pieconka photography
photographer and wedding photographer
Ulf Pieconka is your photographer for head shots and portraits, fine art, fashion, nude, weddings and much more  in the area of Würzburg/Bavaria, Germany, Europe and worldwide.
The photographer Ulf Pieconka offers you foto shoots in his studio, outdoor and in special locations. Furthermore you can get wedding photography, event photography and whatever you like.
He is not only a people photographer (from head shots to erotic photographs), but also advertising photography and fine art photography are in his portfolio. With documentary photography  he covers your event, conference,  convention or wedding.
Portfolio
Here are some examples of the portfolio … 
Glamour photography (fully clothed or semi-nude for calenders or men's magazines)
Head shot – for models and actors especially
Landscape photography (more as a hobby)
Nature photography (more as a hobby)
Nude photography
Portrait photography
Stock photography
Wedding photography
Advertising photography (incl. packshots)
Architectural photography (indoor and outdoor)
Cosplay photography (studio and on location)
Documentary photography (weddings, conventions, conferences, family events)
Erotic photography
Fashion photography
Fetish photography
Railroad photography
Fine art photography
Food photography
and much more …
Fashion photography in Würzburg and other places
Fashion photography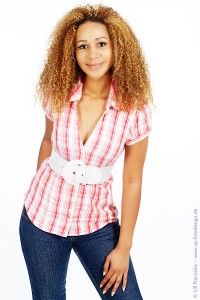 is about displaying clothing and related fashion items like handbags and other accessoires. Often fashion photographers make photos for advertisements of fashion labels or for fashion magazines,
but also local Shops might need fashion photography for their shop windows and advertising material. Fashion magazines are e.g. Elle, Vogue, and others.
ulf pieconka  photography offers you fashion photography locally in Würzburg and wherever you want. Sometimes good fashion photography requires exotic or special locations to enhance the appeal of the clothing.
A studio shot with model … 
Contact
ulf pieconka photography
Ulf Pieconka
Frankfurter Straße 10
97082 Würzburg
Germany

Tel.: +49 171 3410252
or +49 931 46 07 91 14

info"@"ulf-pieconka.photography
The photographer is located in the North of Bavaria in the South of Germany.
Send a message with the contact form: Contact